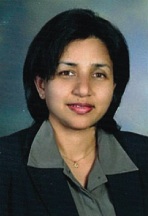 I obtained my primary medical degree with the B Braun gold medal award from the Science University Malaysia in 1993.  In 2001,I received the Masters in Ophthalmology from National University of Malaysia and commenced my practise as an ophthalmologist in Hospital Kuala Lumpur.  I then went on to further my subspeciality training as a Fellow in Medical Retina and Uveitis at the Moorfields Eye Hospital London   and was certified as a Medical Retina Subspecialist by the Ministry of Health Malaysia in 2007.
I joined Hospital Selayang as a Consultant Ophthalmologist in 2004 and was involved in General Ophthalmology and cataract services with the primary focus on the Medical Retina and Uveitis Services.  Hospital Selayang was the national tertiary referral centre for medical retina and ocular inflammation and I gained vast experience there dealing with the long term management of  challenging cases.
I am one of the first Malaysians to be trained in the electrophysiological testing of the eye which is of diagnostic importance in many retinal dystrophies.  My expertise lies in the management of complicated eye infections and uveitis. I currently  practise at the Sunway Medical Centre and work closely with other ophthalmologists, infectious disease specialists and rheumatologists  both here in Malaysia and overseas to deliver the best visual outcome to our patients with the use of latest medications.I also have vast experience in the diagnosis and management of age related macular degeneration, polypoidal vasculopathy ,diabetic retinopathy and other macular diseases.
My hope is that the public will be better educated on  preventable retinal disease such as diabetic retinopathy and early detection of age related macular degeneration and therefore I have often use any opportunity in the media or public forums to disseminate this information.